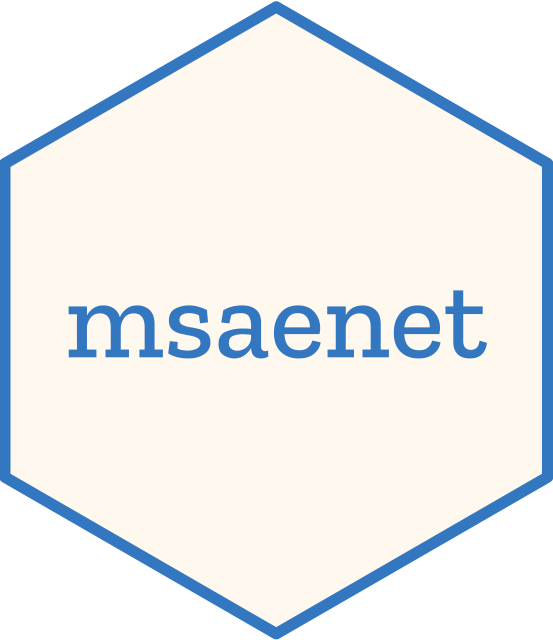 msaenet
msaenet implements the multi-step adaptive elastic-net (MSAENet) algorithm for feature selection in high-dimensional regressions proposed in Xiao and Xu (2015) <DOI:10.1080/00949655.2015.1016944> (PDF).
Nonconvex multi-step adaptive estimations based on MCP-net or SCAD-net are also supported.
Check vignette("msaenet") for a quick-start.
Installation
You can install msaenet from CRAN:
Or try the development version on GitHub:
Citation
Nan Xiao and Qing-Song Xu. (2015). Multi-step adaptive elastic-net: reducing false positives in high-dimensional variable selection. Journal of Statistical Computation and Simulation 85(18), 3755–3765.